Women in Wine
Women in Wine: Virginia Stagnari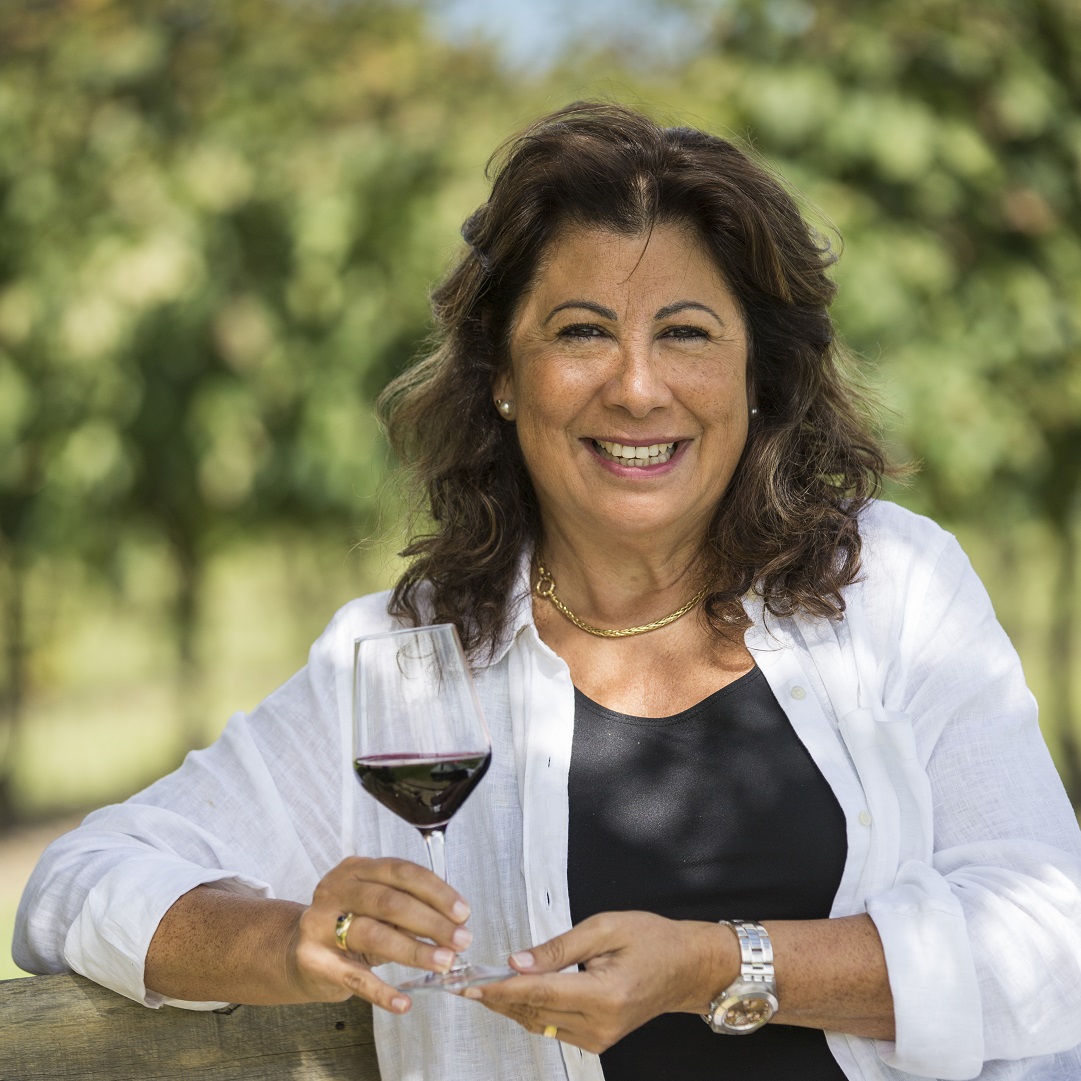 Virginia Stagnari is a fifth-generation vigneron in the heart of Santos Lugares in Canelones. She is one of Uruguay's formidable women in wine, leading the operations at her family winery - Antigua Bodega - where her daughter and son have both joined the family business. 
Amanda Barnes interviews her about growing up on the vineyard and 'finding the light' when she decided to work in the family winery.
AB: Tell me about your experience growing up in a winery.
VS: I was born here in the winery. Growing up I was surrounded by men who worked in the winery, it was always men in the winery at that time and they weren't open to the public or tourism. The business was all in table wine at the time, which we filled in demijohns.
My favourite memories are of the harvest which was always a big family celebration. All our cousins would come here for the harvest and it was a really beautiful celebration.
At the age of 12, I went to study in Montevideo. I always thought I would study medicine, and I started studying it at University but I didn't love it as I thought I would. It was then when my father suggested I work with him in the winery. At first I got involved in sales, then in administration. I did a bit of everything to be honest! I continued with my path here, and I discovered a real passion for wine.
AB: You were the first female to work in the winery, but today you are joined by many women in the winery. Have you seen the role of women in wine change in Uruguay over the years?
VS: When I was growing up, the faces of the wineries were all men. But now we are seeing many women in wine. At Antigua Bodega we have two female winemakers - Laura Casella and my daughter Mariana. I remember the day when my daughter told my father, her grandfather, that she wanted to become a winemaker. You could see the enormous pride he had!
Today there are many women in wine in Uruguay and we are women with a lot of passion for what we are doing. I see women of great bravery and entrepreneurship. 
I also think the hand of a woman in winemaking gives the wines something very special. The delicacy of a women is translated into the wines. Women are more sensitive and more detailed in the moment of creation.
AB: What drives you to make fine wine today?
VS: We want to have the best wines we can and we want to show that Uruguay can have - and has - world class wines. Sometimes we lack the tools, but we always have the aspiration and drive. My father was passionate about the vineyard and about wine, and he really led the conversion to fine wine production in our family winery.
My children are now the sixth generation of wine producers in our family, and it is quality that we seek most. Quality, diversity and always innovation.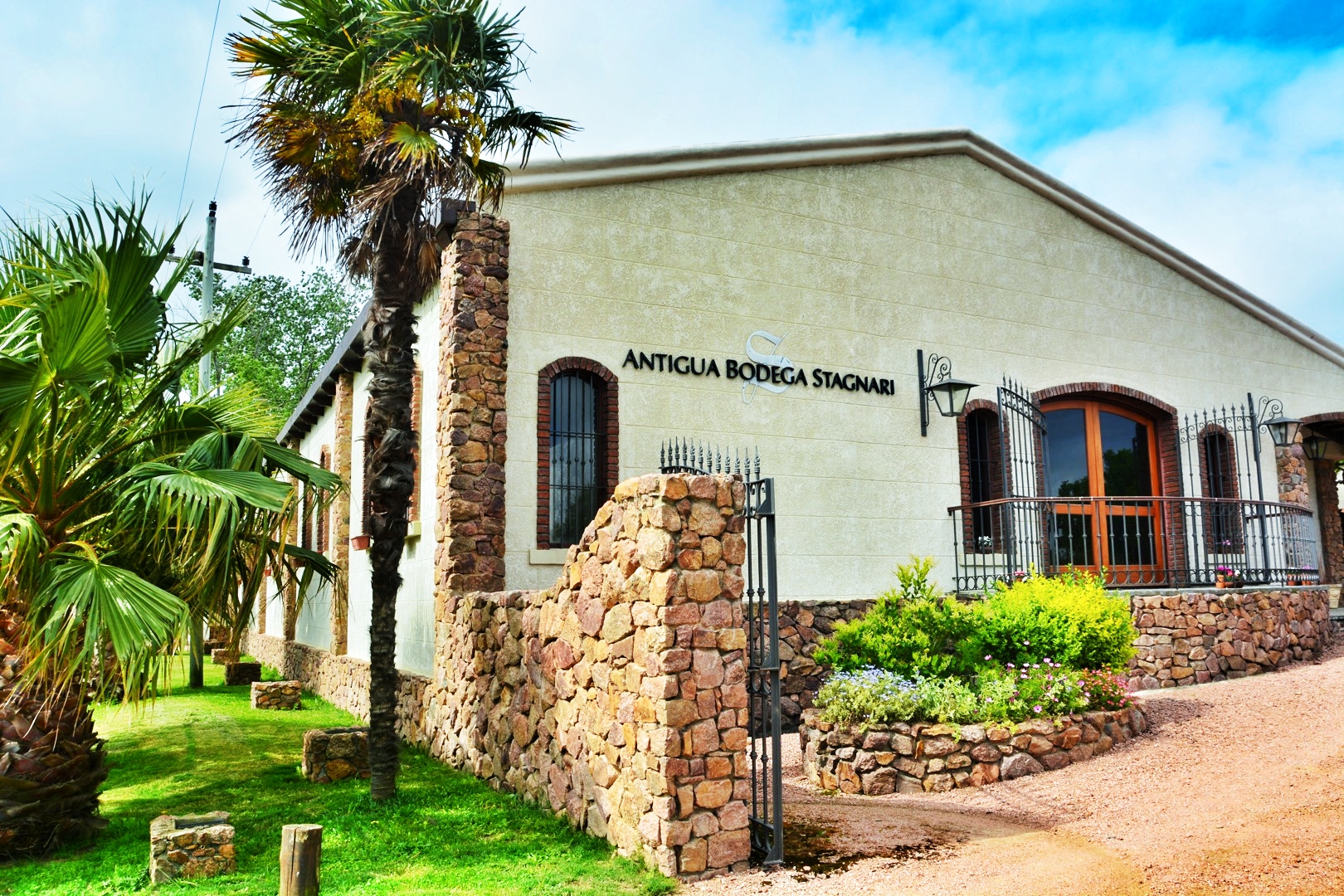 AB: What is unique about being a vigneron in Uruguay?
VS: The world is just beginning to get to know Uruguay. What makes us stand out in the world of wine is our tradition, our families and that we have many women working in the industry. These are the characteristics that foreigners notice when they visit us.
 We are adventurers. We are always fighting against our climate, our economy and we keep fighting and pushing forward.
My father always said, 'there are good years and there are bad years - but don't worry, because after a crisis come the best years!
AB: What is the wine that you are most proud to have made?
VS: Il Nero. This wine was a living tribute that we gave to my father. It is called Il Nero because people always called my father "il nero Stagnari".
It wasn't easy to make this wine because we wanted it to be a surprise and my father was always in the winery. My father had an exquisite palate and my winemakers were making this special blend for him from the 2009 harvest. It is 100% Tannat which has been barrel aged for three years. It is a wine of structure, intense colour, and complex aromas with a long finish - but despite all this it is very easy to drink.
In 2014, we presented it to my father. He passed away in 2015. He was very proud of this wine, and it is a wine of many emotions.
AB: How have you seen the style of Uruguayan Tannat evolve over the years?
VS: At the beginning, Tannat was very astringent. But you need to learn how to manage Tannat and get to know it… it's like looking after a baby! During the years, we have gotten to know Tannat in Uruguay and learnt how to perfect it.
Today in Uruguay we have very good Tannat wines - from our most simple wines to our very top wines. Our winemakers always want the fruit to express itself, whether they are oaked or unoaked Tannat wines.