Women in Wine
Women in wine: Margarita Carrau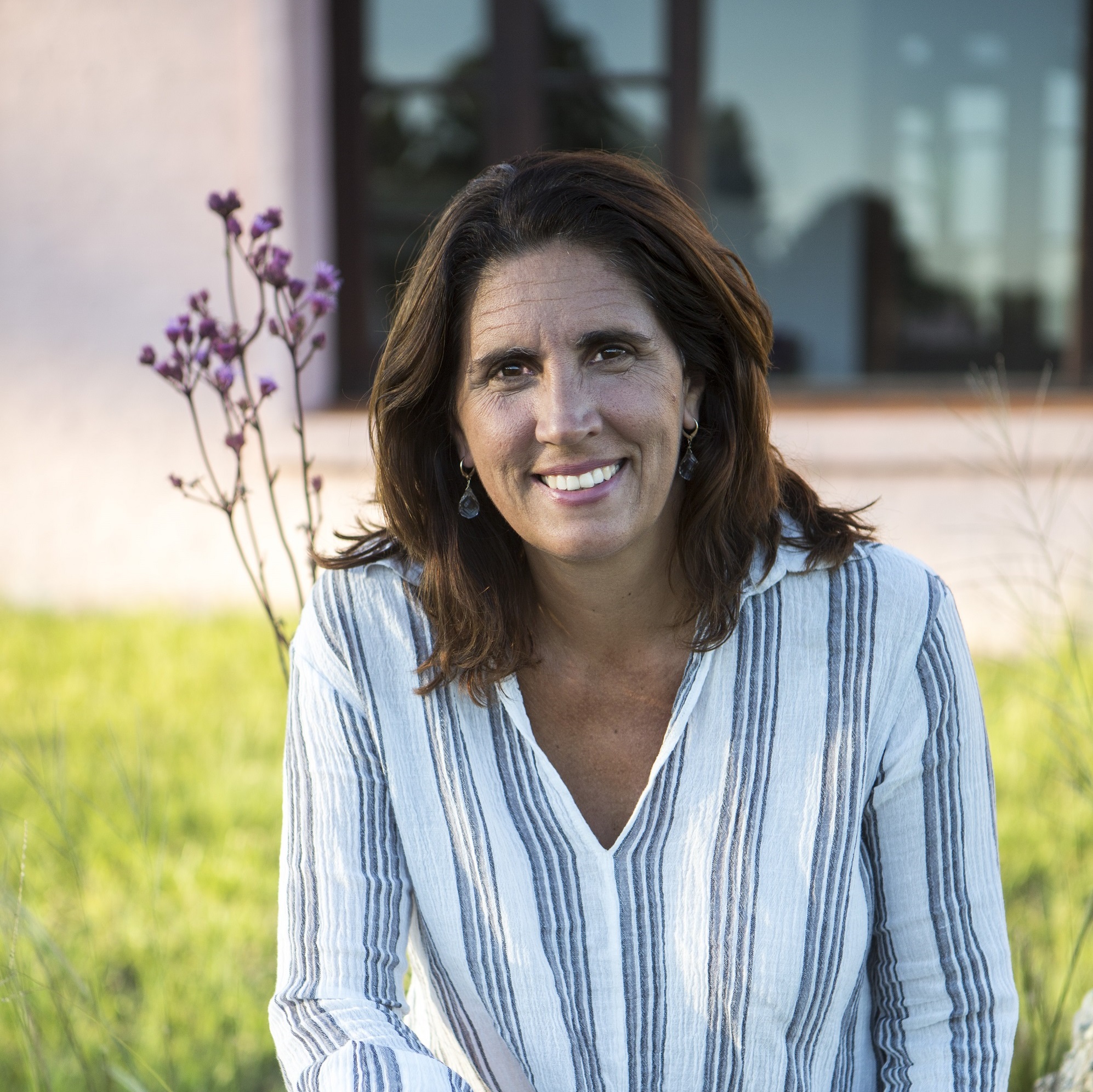 Born into the ninth generation of a wine family originally from Cataluña and settled in Uruguay since 1930, Margarita Carrau grew up in the vineyards and wine industry.
Today she is one of the leaders in the family winery in Rivera, Cerro Chapeu, and a prominent woman in Uruguayan wine.
Amanda Barnes interviews her on her memories growing up in the vineyard and what she thinks is the key to Uruguay's success a wine country.
AB: You were born into the Carrau wine legacy. What are your fondest memories of growing up in a wine family?
MC: Growing up in a wine family gave me many fond memories of my childhood, but above of all, my fondest memories were of the summers during harvest time. During the harvest, we were usually on school holidays and my mother always wanted to keep us close to our father which meant going to the winery!
It is in that moment that we harvest the work of the entire year, so it is the most precious time in a winery. There is a lot of expectation and joy in the air, and an amazing feeling of working together, in collaboration.
As time went by, our interest in wine grew and, without realizing it, we naturally got involved in the world of wine. Wine was always the main topic of conversation at our family table, so we just learnt naturally from listening to our parents and family.
"Uruguay has a strong heritage of wine families because we are a small country which still preserves the traditions of family winegrowers and wine producers. "
— MARGARITA CARRAU
AB: Have women always been a strong part of the Carrau wine story?
MC: Not always. The origin of our family is Catalan, and traditionally the oldest son was the heir in order to keep the business rolling and not let it disappear over the generations. So traditionally wine was the business of men.
But Rosa Sust was widowed at a very young age by Francisco Carrau Mir. She took care of the vineyards and winery in Barcelona while my grandfather, Juan Pablo Carrau Sust, grew up and studied winemaking. By the time he finished his studies, in 1928, Rosa - a woman - had been in charge of the winery for 10 years.
Catalina Pujol, my grandmother, also made an important decision in the family business because was responsible for the emigration to Uruguay, where she was originally from, during the big crisis in Spain before the Civil War began.
AB: The Carrau family own a large vineyard in Rivera, in the north of the country. How would you describe this unique terroir of Uruguay?
MC: This is a region very much appreciated by our family because the discovery of the region is a result of a very long research process by my father Juan Francisco Carrau Pujol in the 70s. Together with Dr. Olmo from UC Davis, they were searching for the best soils for vitis vinifera in southern Brazil. My father first bought some land and planted grapes in Brazil, and later he bought some land on the Uruguayan side to have a winery in Uruguay.
The poor, sandy red soils, set in an amazing landscape looking over the mountain range Santana do Livramento, are absolutely different from the rest of Uruguay. As my father wrote on his first labels of wine from Cerro Chapeu in the 80s, "this region will be soon recognised for the quality of its wines, as the best of the country." Forty years later, we can say this region is very well recognised both in Uruguay and Brazil for red and white wines.
AB: Uruguay has a really strong heritage of wine families, such as your own, why do you think family remains such an integral part of the wine industry here?
MC: I think Uruguay has a strong heritage of wine families because we are a small country which still preserves the traditions of family winegrowers and wine producers. This is normal in most countries around the world, but in the bigger producing countries the traditions have changed and winemaking is seen as a business and investment of multinationals. But in Uruguay we are only three million people and we can still keep a smaller, family-scale wine production. This makes our wines very different from the rest of South America.
"Uruguay is a true gem in South America."
— MARGARITA CARRAU
AB: What makes you proud to be a wine producer in Uruguay today?
MC: I am proud of how many families in Uruguay still feel the passion and enjoyment in producing wine on a small scale, even though there is very little profit in it. Uruguayan families are not just looking at numbers, but at their love of making wines. And our wines in Uruguay are always very distinctive because even though our country is very small, we have very different soils, altitudes, terroirs and wines. Uruguay is a true gem in South America.
—
CERRO CHAPEU
Linea divisoria s/n, 40000 
Rivera, Uruguay
www.cerrochapeu.com