Women in Wine
Women in wine: Fabiana Bracco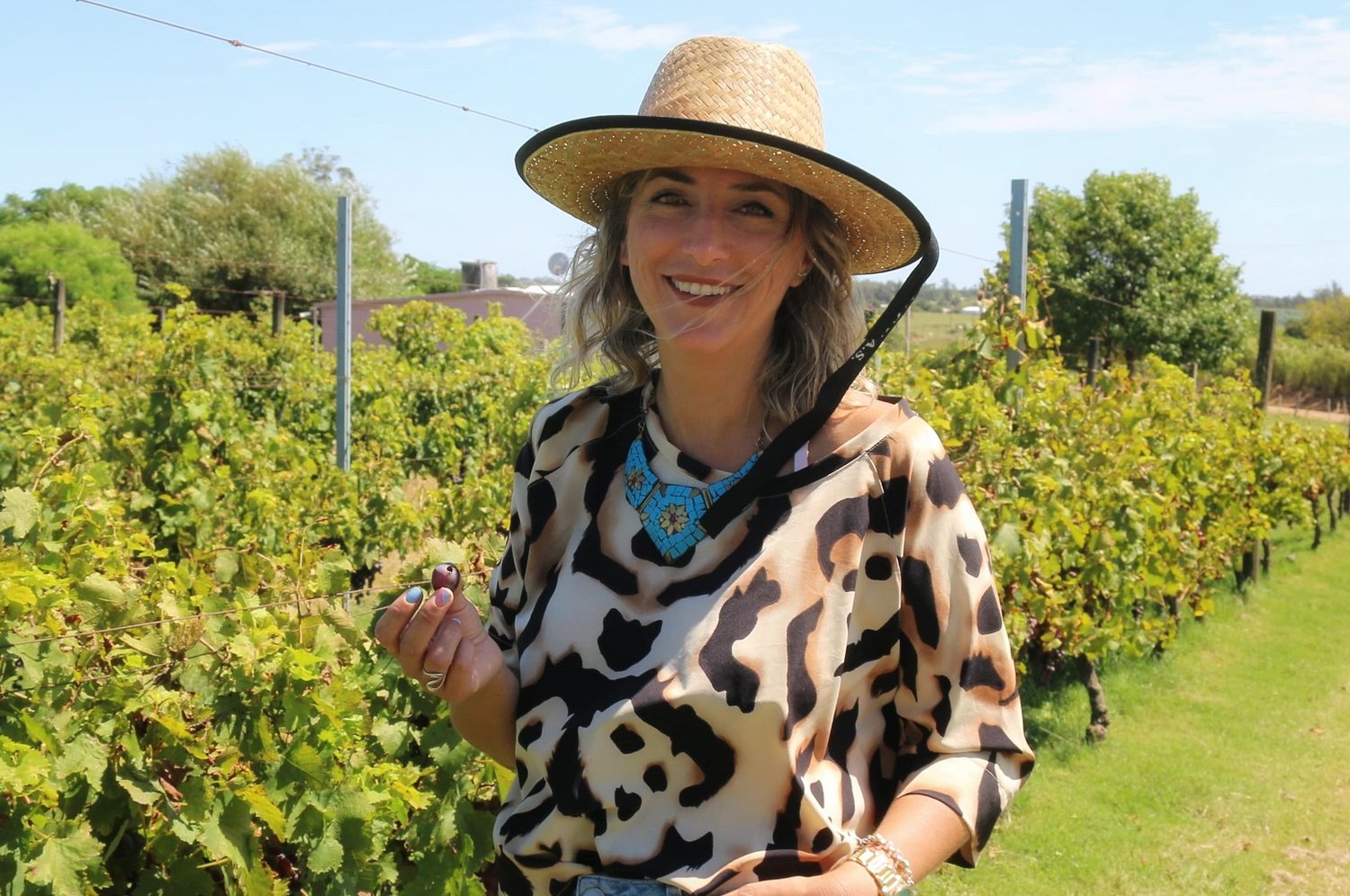 A fifth generation grower, Fabiana Bracco made the leap to become the first vintner of her family when she launched Bracco Bosca winery in 2005. Her forward-thinking portfolio of fresh, vibrant wines is rapidly gaining critical acclaim and she is part of the exciting movement of producers in the Atlantida region of Uruguay.
Amanda Barnes interviews her on her decision to step into the family vineyard and why she's trying to put some of Uruguay's lesser appreciated varieties back on the map. 

AB: You are a fifth generation grower, what was the experience of growing up with vineyards in Atlantida?
FB: I think it determined my personality and love of wine. Wine is so special when you mix all these feelings in a bottle. I joke that it is a pregnancy of more than 9 months when you make a wine! 
My memories growing up in a family of grape growers is a mix of feelings. On the one hand, my family always had vineyards and we had harvest parties. We would thank God for a good harvest and play music on the guitar and have a big wine party at the end of summer with the families of everyone who worked the harvest. Those are my favourite memories growing up as a grower. 
But I also remember sad times… The years when we had too much rain, or hail, or bad weather. I have very religious parents but on those days they were screaming at God! There's nothing you can do as a grower, you really depend on nature. Wine is about producing what nature allows you and to do the best you can with that. 

" Wine has been so long on this earth because it is so different to everything else we drink. It is based on nature".
- FABIANA BRACCO
AB: You moved into wine production in 2005, what impulsed you to come back to the family vineyard and make wine?
FB: It was not a decision to be honest. My father passed away, my mum had an accident and I am an only child. So I was kind of forced to move into wine. I always worked in wine in my own career, and I was expecting that this would happen at one stage, I didn't expect it to happen so suddenly though. 
But when I did start, by the second day I had fallen in love! And now my friends tell me I behave exactly as my father did!
My husband has also put a lot of himself in the project, and he fell in love with wine production too. We are very committed to what we do and we always want to make a wine that resembles ourselves.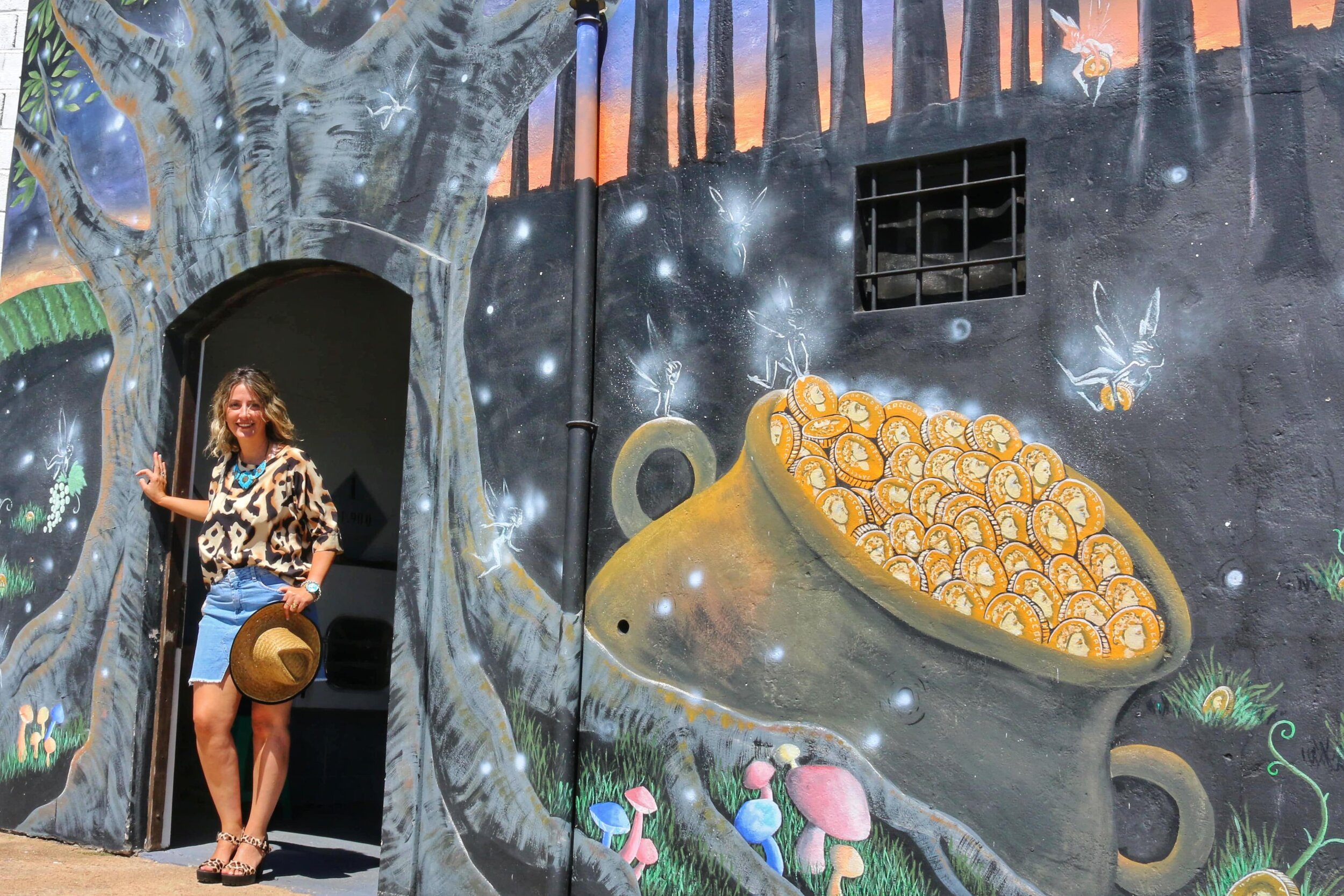 AB: Bracco Bosca is part of the new wave of Uruguayan wine. As someone who has worked in the industry with other wineries for many years, how have you seen the style of Uruguayan wine evolve? 
FB: I am completely amazed by the evolution in Uruguayan wine over these last couple of years. When I started working in the wine business in Uruguay in 2003, it was very difficult to communicate about Uruguay because people didn't even know what or where Uruguay was. To express a wine of origin without anyone knowing the origin is quite hard! 
But nowadays people know about Uruguay - and there's a buzz about Uruguay in big, international publications around the world. 
Climate change has actually helped us in many ways. And the new generation of winemakers is focused on less intervention, and showing our terroir in a true sense. We are respecting this little parcel of vineyards that we have to show the world what unique wines we have!
AB: What makes Uruguay's vineyards special and unique in your mind?
FB: My father always told me that the day that I discovered the vineyards I had, I would be happy. Today I agree and I think that we can now compete with wineries all over the world because we have unique vineyards. 
Our little vineyard is so nice because we are just 8km from the sea. We always have an amazing breeze and we feel that that helps us a lot and gives us a nice, balanced acidity and alcohol with fresh wines.
Our wines are more European in style although we don't want to pretend to be from somewhere else - we want to show our Uruguayan terroir!
Each parcel also has a special microbiology. And it's also the people… my cousin has been caring for our vineyards for 30 years. This combination makes our vineyard very special. 
That's effectively what Uruguay has - you can drive just 3km and have a totally different vineyard making a totally different Tannat!
AB: What is the wine that you are most proud of making in your career so far?
FB: A mum cannot chose between kids! That's not easy… But my unoaked Tannat is fresh and easy to drink and it has a beautiful value for money. I call it my easy-selling Tannat, and I think it is fantastic. Of course everyone loves our Cabernet Franc, and Moscatel too. 
"We have to value what we have from our ancestors and show their value, so we have been trying to work with grapes that were in many ways abandoned in Uruguay."
- FABIANA BRACCO

Basically, we make wines that we like and then we try to sell them! I believe that if you do something with passion it will work for you and it will work for the rest.
AB: You've been a pioneer in working with some of the most under appreciated varieties in Uruguay, such as Moscatel Hamburgo and Ugni Blanc, and presenting them as fine wines. What inspired you to revalue these overlooked varieties?
FB: I've always admired projects in Chile and Spain that have rescued ancestral varieties. When I finally had my own project I wanted to rescue and value what we have from the past. We have to value what we have from our ancestors and show their value, so we have been trying to work with grapes that were in many ways abandoned in Uruguay. 
I'm also a very stubborn person… and when people told me it wasn't possible to make a decent Moscatel, I wanted to show that it was possible!
AB: How do you feel as a woman in the world of Uruguayan wine?
FB: I think that today it is really fantastic because there are many women in wine in Uruguay. People are always amazed at how many women work in the industry here. 
I don't think we have differences in genders in wine, but we perhaps have a different understanding as mothers - caring for wine as our children. Although there's no prejudice to say I am a woman in wine, we are very well respected in Uruguay.

BRACCO BOSCA
Atlántida, Uruguay
www.braccobosca.com