Flying Winemakers
Flying winemakers: Hans Vinding Diers
Hans Vinding Diers was born in Stellenbosch, raised in Bordeaux and has made wine in 10 different countries on four continents. With more than 50 harvests under his belt, he has become one of South America's most highly sought-after winemakers.
Since 2017 Hans has been the consultant winemaker for Bodega Oceánica José Ignacio, a new and innovative vineyard on the coast of Maldonado where a young entrepreneurial family from Montevideo first planted vines in 2012.
Owned by Marcelo Conserva and Natalia Welker, the boutique winery makes fresh coastal Pinot Noir, Chardonnay, Albariño and Tannat. Amanda Barnes interviews Hans on what convinced him to work on the project and why Uruguay is one of the most exciting wine countries in South America today.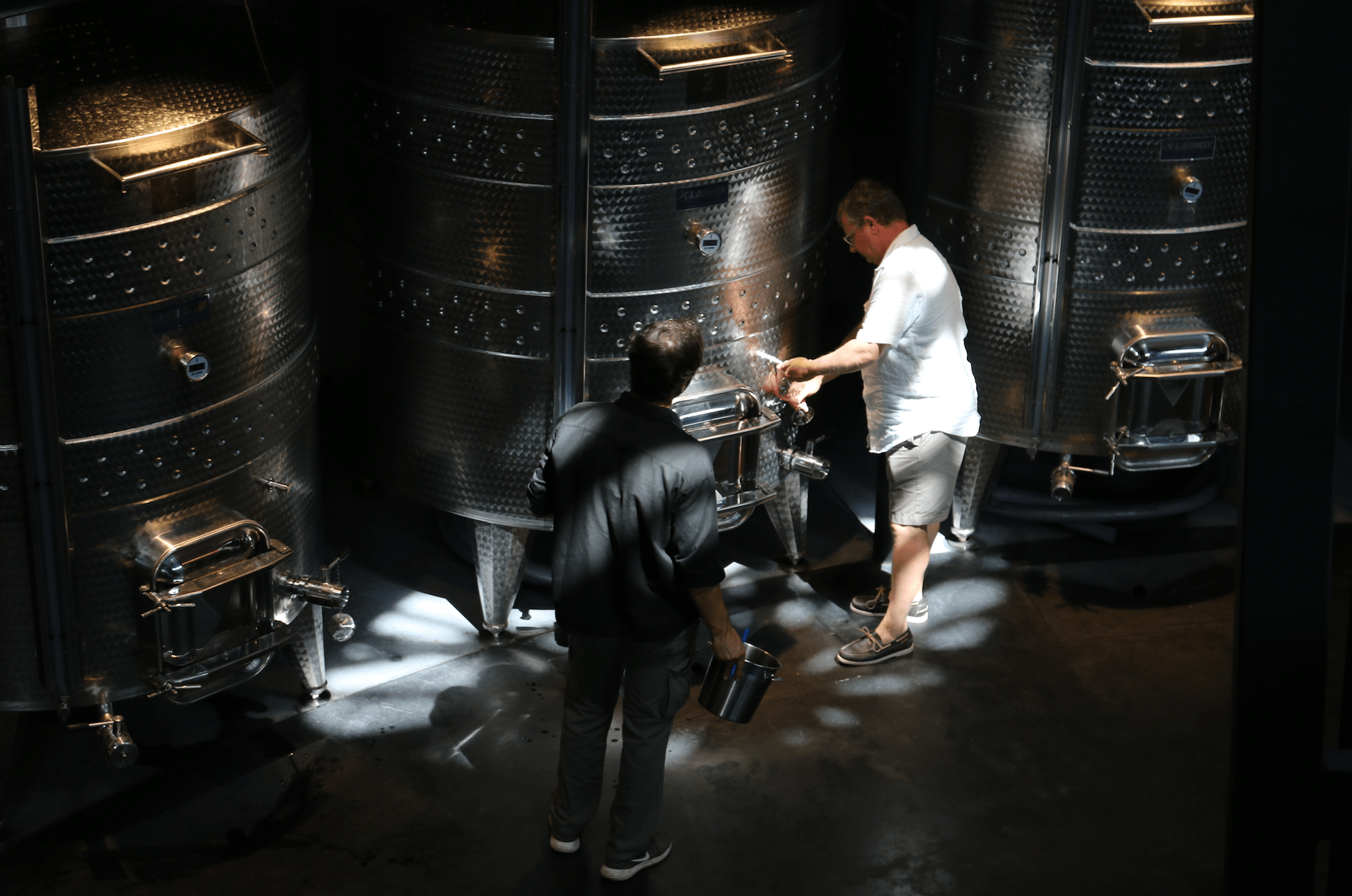 AB: Which wine country do you think Uruguay is most comparable to?
HVD: It reminds me a bit of Portugal. Uruguay has that same effect of a small place with a maritime climate on the Atlantic Ocean, with quite variable weather. Albariño is also shared in common! Through my history of making wine in Bordeaux, I can also similarities there with the Atlantic influence.
AB: What excites you about making wine in Uruguay?
HVD: The first time I came here as a consultant winemaker was in 1998 in Pisano. And back then I already thought they were doing a good enough job making their wines. They didn't really need me, I just helped them with some technology development at the time.
Now coming back to Uruguay, when Natalia and Marcelo called me, I thought 'why not?' Mainly because I think the weather has changed everywhere, and for Uruguay it is changing for the better. I'm not God, I can't predict the future… but it is getting drier. And my intuition is that this is a good moment for Uruguay.
"The maritime effect in Uruguay is very interesting, and it is super interesting for white wines. I think Uruguay could have an open window for some of the best white wine in South America."
— HANS VINDING DIERS
AB: Tell me about what you found here in the vineyards of José Ignacio and what makes its terroir unique.
HVD: It is still early days but we are finding a salinity in the wines, a certain gentleness and wines that are quite balanced. There aren't extremes in our wines - they aren't too sharp, austere or expressive. I find them very balanced.
This is my second vintage in José Ignacio, and last year was very dry while this year is very wet. So between them both we can get a good idea about what this terroir is about. And we always get this great breeze with cool nights and warm days.
The soils are also very interesting with a mix of calcarious soils, limestone, clay, ballast… They have naturally great drainage and the vines are all planted on slopes.
What also makes José Ignacio unique is the exposure. Being just ten minutes away from the Atlantic Ocean and with a lagoon behind us, they create a special microclimate. It is quite a temperate climate here - and it works!
AB:You've had many years of experience working in several countries around the world, how does the experience of working with Uruguayan wine families and producers compare?
HVD: There are the best. They really are! We work together but we have also become friends. We think the same and it's a true pleasure.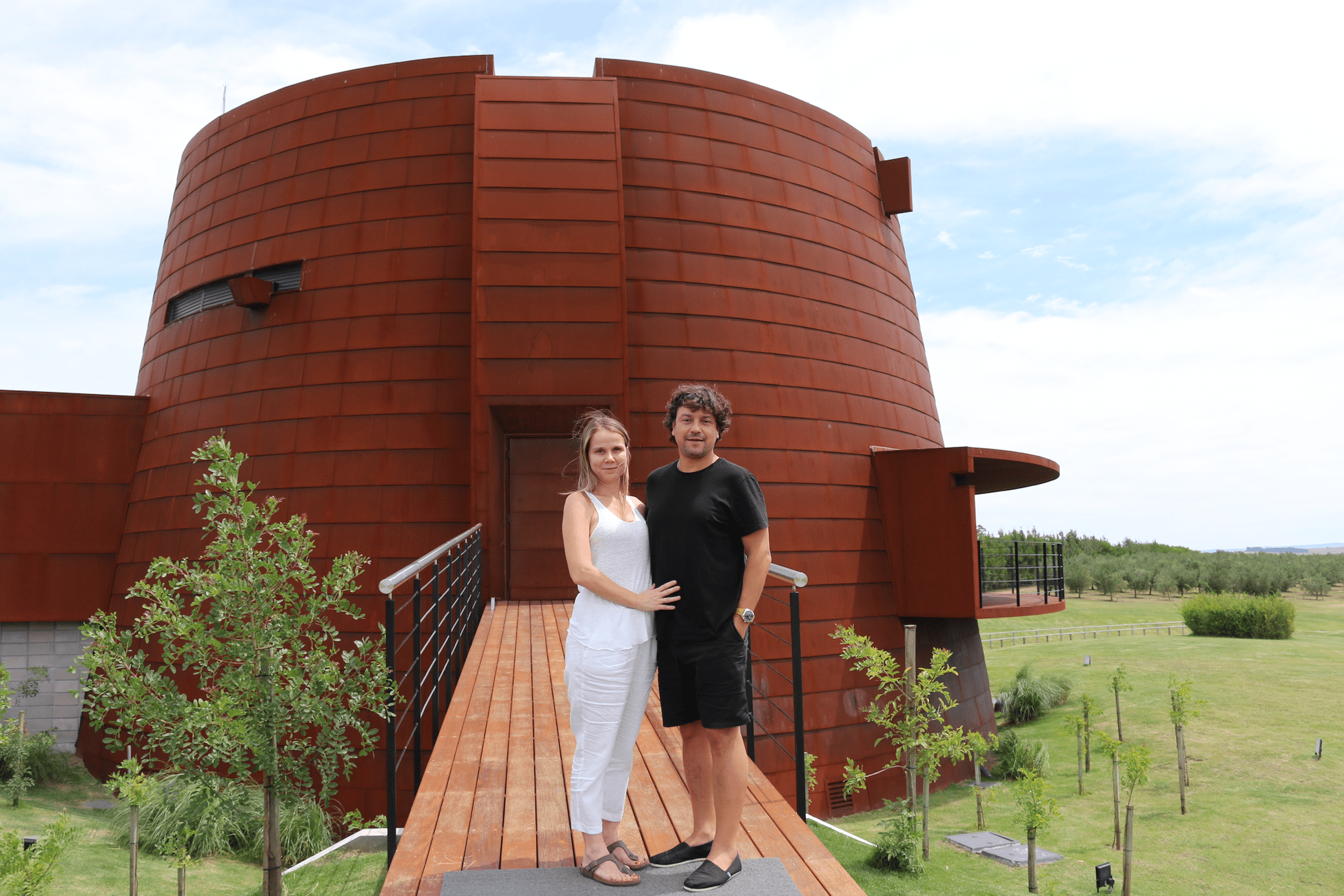 Frankly, I wasn't interested in taking more projects. I'm very focused on my own vineyard in Argentina, Noemia, but this job is really a lot of fun. It's a lot of responsibility but it is a lot of fun, I'm enjoying it a lot!
It's nice to work with a maritime climate, rather than continental. Uruguay is a breath of fresh air and we are discovering a very interesting terroir. We are trying to bring the vineyard to the glass.
AB: Why do you think it is good moment for Uruguayan wine right now?
HVD: I think there's some market boredom of Argentina and Chile, and Uruguay has something different to offer. It has white wines of different flavours. And many other products too! Uruguay is very ambitious in a certain way, and you get great olive oil, great cheeses, great food products.
AB: What is the potential of Uruguay as a wine producer in your opinion?
HVD: I think there are new areas, like here in Maldonado, which are developing quite fast and there are vineyards popping up here and there by people with different ideas. There's young blood coming in, and people who want to try different things.
"Considering the general global movement away from oaky, concentrated wines and towards elegant and fresh wines, Uruguay falls right into that bracket at the right time!"
— HANS VINDING DIERS

BODEGA OCEÁNICA JOSÉ IGNACIO
Ruta 9, km 156
José Ignacio, Maldonado, Uruguay
www.ojoseignacio.com