SommTalks
SommTalks: Central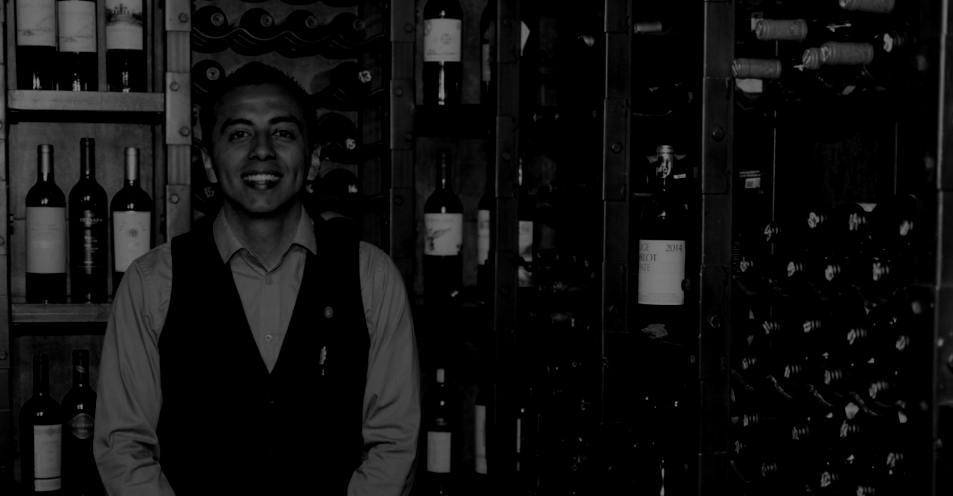 Diego Vásquez is Head Sommelier at one of Latin America's top restaurants - Central in Lima. The restaurant is currently considered the sixth best restaurant in the world and the best restaurant in South America. While the menu of Central celebrates the diversity of Peruvian cuisine, the wine list sources the best wines from around the world - including a handful of Uruguayan wines. Amanda Barnes interviews Diego Vásquez about his thoughts on Uruguayan wine and how it works with Peruvian cuisine.
AB: What interests or excites you about Uruguayan wine at the moment?
DV: The diversity! It is important how many producers are changing the face of Tannat with different styles. Tannat has always been the variety to represent Uruguay but there are many styles now - and that's important.
It is beautiful when a variety can show so many styles and versatility: some are more fresh and fruity, some have more tannin, others have more oak ageing, and others are made in stainless steel tanks only. It is interesting to have a wide range of styles for Tannat, but it is also really interesting to see so many projects in Uruguay giving great importance to other varieties. There are excellent examples of Albariño, Riesling, Torrontés, Merlot and Marselan, for example.
"What Uruguay is showing us at the moment is a great diversity of regions with different influences, soils, climates and varieties."
— DIEGO VÁSQUEZ, HEAD SOMMELIER, CENTRAL
AB: How do you feel Uruguayan wine works in the gastronomy setting of Peru?
DV: The gastronomy in Peru is excellent because we have so many ingredients, from the sea to the Amazon, with so many different preparations and traditions that make Peruvian cuisine rich with a broad and diverse panorama.
Uruguay has a great diversity of grape varieties, which benefits the great diversity of ingredients and dishes we have in Peru. A Peruvian ceviche or seafood dish for example, can go really well with a Riesling from Uruguay; while a lomo saltado is interesting with Merlot; and intense meats, like goat, go well with a classic oak-aged Tannat.
AB: What are you looking for when you select a wine for your wine list at Central?
DV: Our team focuses a lot on the origin and the peculiarity or importance of a specific place. We want products to show their character and their essence, to show their region, terrain, climate, place, people and tradition. We have a great affinity with what we do at Mater, the research centre for Central restaurant, Kjolle restaurant and Mayo bar, which is responsible for searching, researching, collecting, contacting, sustaining and unifying, between ingredients and producers for example. We are always looking for the true origin of what and who we are, and we work in the same way in the drinks team.
AB: Are your costumers ever surprised at the experience of tasting a Uruguayan wine?
DV: Always. It is incredible that our clients always want to try something local, from South America, and that's why they are always surprised.
For some of them it is their first time tasting a wine from Uruguay, while others might already identify Uruguay with Tannat and they automatically they think Uruguayan wines are very robust wines. But we always love to surprise them with different styles of Tannat, and tell them how Tannat arrived in Uruguay and how it has developed. In the end, it is always the customers who are the ones that notice for themselves the very different styles of Tannat being made.
We also have other options other than Tannat, very special wines for some who want to surprise themselves with something different, such as a Uruguayan wine aged under flor or one made with the ripasso technique, or relatively new areas with excellent results in viticulture such as Pan de Azúcar.
AB: do you have a favourite Uruguayan wine and pairing?
DV: Yes of course! Currently in Central, we have a very interesting dish on our menu where ingredients of sea and coast are combined with a local pumpkin. We pair it with a Uruguayan Riesling that we like a lot. The slight sweetness and flavours of the pumpkin play nicely with the flavours of the Riesling, and the freshness of this wine compliments the fresh seafood while helping clean the palate from the creaminess of the pumpkin.
On the red side, in Kjolle, we have a Uruguayan wine pairing that many customers are always surprised about. We use one Tannat to pair with two dishes that are quite contrasting: one is a very fresh salad and the other is a meat dish. This Tannat finishes with fresh notes of red fruit although it does not lose the typicity of its tannins. The wine is refreshing with the vegetables of this dish (Yacón, an Amazon root; and Chonta, a palm from the Amazon) and on the other hand, it also works very well with the creaminess of the garnish on the meat dish, which has roasted corn and roasted short ribs in their own juice. The freshness and acidity of this wine helps cut the creaminess and the intense flavours of the short ribs.
CENTRAL
Av. Pedro de Osma 301, Barranco, Lima, Perú.
+51 1 242-8515
https://centralrestaurante.com.pe