Masters of Wine
Masters of Wine: Peter Richards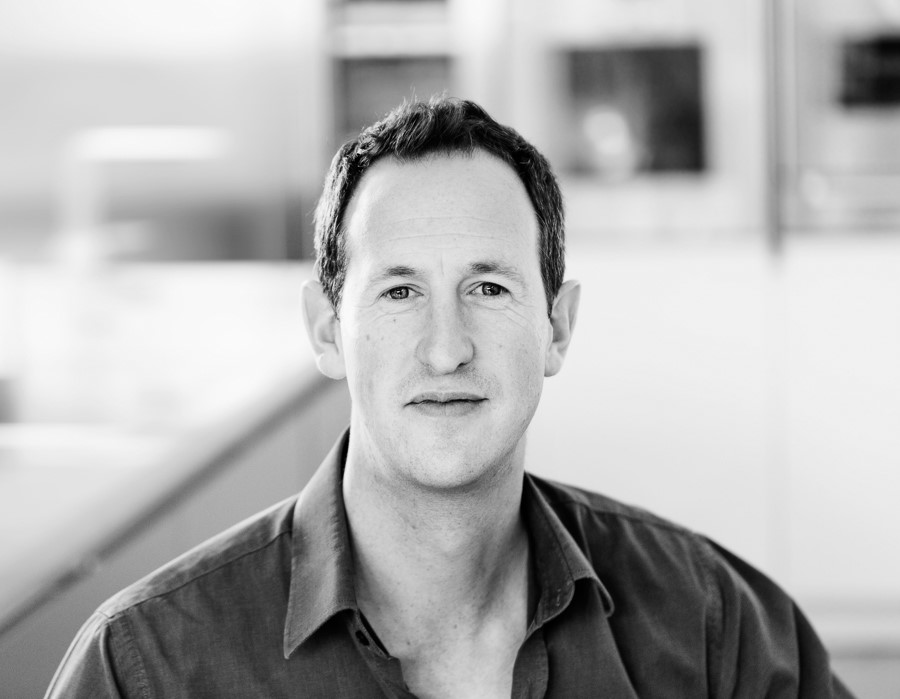 Peter Richards is one of the UK's best loved wine communicators — hosting tv shows, radio series and numerous wine events across the nation, often playing the dynamic wine duo with his wife (and fellow Master of Wine) Susie Barrie.
An illustrious wine journalist and author, Peter is Decanter magazine's Regional Chair for Chile and is well versed in South American wine having previously lived in Chile and Peru. Amanda Barnes interviews Peter Richards MW about his first trip to Uruguay in 2018 and why this small wine nation was a revelation for him.
AB: What is your impression of Uruguayan wine and what makes it unique as a wine producing country?
PR: Uruguayan wine inhabits a fascinating and promising niche. On the one hand, it's immensely varied - from fizz to fortified wines via a whole host of styles in between. But there's also a consistency of feel to the wines - fresh, upbeat, elegant, at home on the table, gastronomic, thought-provoking… Uruguayan wines are the intelligentsia of the global wine scene. The suave, mysterious types at the party.
Uruguayan wine is consistently surprising and eye-opening in this regard. Both its tremendous diversity, huge potential - and the fact not many people know it as well as it deserves.
As a country, what makes it unique is the confluence of Old World and New World in the same glass. The fresh Atlantic climate moderates the warmth of the climate, making for elegant styles. So it's a brilliant crossover style, in reds and whites.
I also think Uruguay has so many potential advantages in terms of telling its story, because of the nature of the country beyond the wine. The food, the progressive politics, the sustainable credentials… there's so much to talk about.
AB: What styles or varieties were you particularly excited about on your recent visit?
PR: There are so many to choose from! There's massive potential in white wines, which is currently under-exploited. I love Albariño and think it will be a star in Uruguay. Also Petit Manseng (which ties in with Tannat in terms of the South West French origin), Viognier, Chardonnay…
In red wines, Tannat is still being explored. I love the unbaked yet elegant styles being made now (a world away from tannic brutes of before). They're beautiful. But then Tannat can make so many styles, including sweet and fortified wines, which I also love. I describe Tannat as being like liquid stone.
Merlot also makes lovely fresh elegant styles (which are rare to find), and Uruguay has good Cabernet Franc, lovely Marselan, and a huge potential with Pinot Noir and Italian varieties… And that's all just for starters!
What was also clear was the inherent elegance of style, without the sweetness and voluptuous style of many South American wines but instead more restraint and freshness. Uruguay's wines have a natural tension imbued by this moderate Atlantic climate and producers who cherish this character in the wines.
Peter Richards moderating the opening round table at the 41st OIV World Congress held in Punta del Este, Uruguay, in november 2018. Photo: courtesy of OIV.
AB: What do you think makes Uruguay stand out alongside its South American neighbours?
PR: So much! You've only got to look at what makes people surprised to learn about Uruguay…
Coming to Uruguay was something of a personal epiphany. A real joy to encounter this outward-looking nation, where annual tourist numbers easily exceed the total population. I was astounded to learn how progressive the country is – with compulsory voting, free public education, abortion and gay marriage legal, an historic leader in women's rights, marijuana not only legalised but state produced, 10% of menus mandatory vegan and 90% renewable power…
"Coming to Uruguay was something of a personal epiphany. "
— PETER RICHARDS, MW
The national temperament is not your typical South American extrovert - it's unassuming but hugely engaging.
And then you come onto the wines… There's a big difference here, compared to Argentina and Chile for example. Uruguay is generally less full-on, more elegant, more food friendly, dare I say it's Old World in style.
AB: What do you think are the greatest opportunities for Uruguayan wine in the export market in the future?
PR: Focusing on quality. Majoring on what Uruguay does best. Uruguay has a crossover style of fresh, characterful whites and elegant, food-friendly reds. Together with the other more esoteric styles.
I think Uruguay should also emphasise all those other positive messages about the country, and focusing on the sustainability message would be good for Uruguay to do.
Fostering the domestic market, moving it from table to fine wine, is key. But exports will make the difference to Uruguay's long-term fortunes in the world of wine. As the figures show, a focus on bottled wine offers the potential for more stable long-term growth and profitability. This is the key battle ground – and to succeed here you need quality, you need unique character, you need patience and determination, and you need to communicate. Cultivate your neighbours, particularly Brazil. But don't neglect more far-flung markets too, like China, or us in the UK please!
AB: What styles and wines from Uruguay do you think might have the best future in the UK in particular?
PR: Elegantly crafted reds with intensity but also refinement and freshness. Mostly based on Tannat but the likes of Merlot, Cabernet Franc and Marselan could do well too.
"Tannat is not well-known yet? Give it time. Keep up the great work in the vineyards & wineries, make it accessible but don't lose its unique character. "
— PETER RICHARDS, MW

Also the white wines, for example the Albariño or Petit Manseng, which could have a real point of difference. The UK cries out for this fresh foodie style, which do well here. I think Uruguay should maximise that crossover style of New World brightness but Atlantic freshness and elegance.
AB: How was your experience in visiting Uruguay and getting a taste for the local culture and people?
PR: In a word - glorious! It was such an eye-opening experience, a tremendous learning curve. Here's this small country tucked away, like South America's best kept secret. And as soon as you get to know it, you're blown away! You can't understand how you didn't know about this place…
It's genuinely surprising, in a wonderful way. I feel like a better person for getting to know Uruguay - and even then I don't know it properly, and I'm really looking forward to learning more.