Foreign Investors
Diego Viganó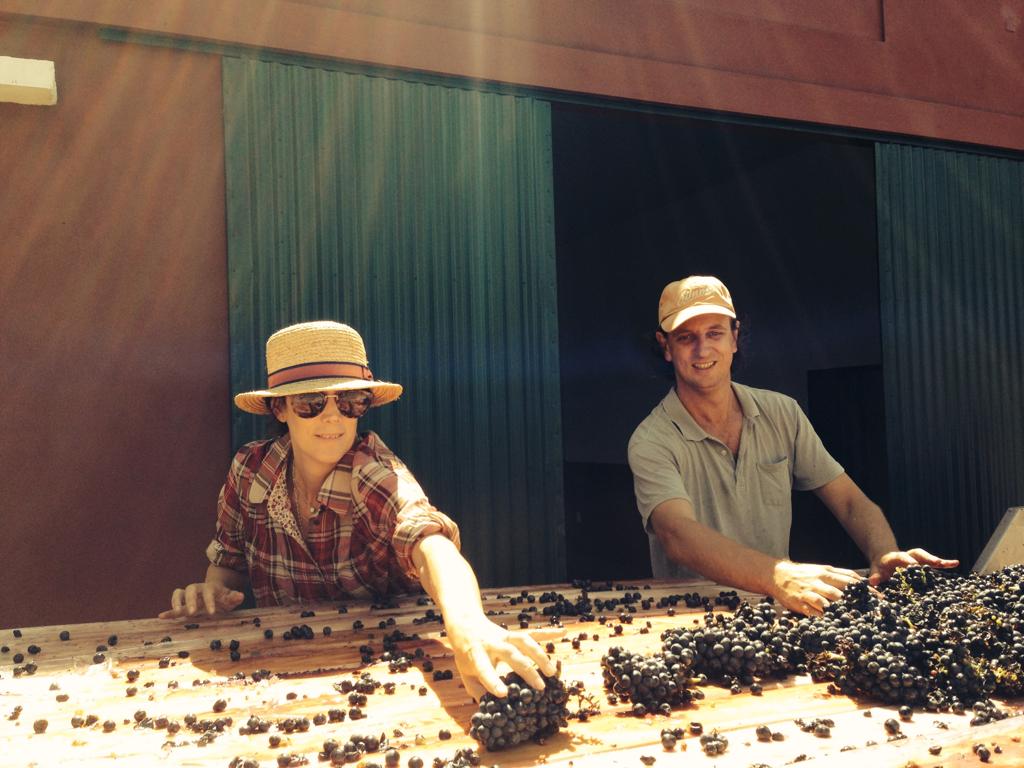 Argentine Diego Viganó hopped across the river to invest in Carmelo in Uruguay and establish Campotinto winery in 2013. Since then the boutique winery has blossomed into an important enotourism destination with its own hotel and restaurant too.
Amanda Barnes interviews Diego Viganó about why Uruguay became a second home for him and what he loves most about spending time in Carmelo.
AB: What attracted you to Uruguay and to start a business here?
DV: Since a very young age, Uruguay has been my second home. As a family, we have a long history of doing business in this country.
We have been in Uruguay for so long because it is a very stable environment for doing business, which allows us to project in the future and do medium or long-term projects without changing the rules halfway. Uruguay is, without a doubt, a country in which we want to continue being and doing business.
AB: How did you come to the decision to plant a vineyard here and what potential do you see for good wines in Carmelo?
DV: The decision to plant a vineyard has three origins really: a) when we start a new business I like to get thoroughly involved in all the processes to understand the industry, b) the first thing we learned from the world of wine is that you can only make good wine with good grapes, and so that led us to, c) deciding to start our project from the bottom up, because without our own grapes we could not make our own wine.
In Campotinto, we work to produce wines that can be considered to the same standard of the best wines in the world, and I am convinced that Carmelo has that potential. The Río de la Plata estuary makes our grapes mature at just the right moment. This occurs between the heat of February and just before the March rains.
"Uruguay is, without a doubt, a country in which we want to continue being and doing business." 
-DIEGO VIGANÓ
The maturity of the grapes and good practices in the winery make this objective possible. In fact, in just a few years, our winery has been able to reach the same quality as the other great wines of Uruguay, and I am convinced that we will continue narrowing the gap to position ourselves among the best.
AB: What is unique or interesting about making wines here in Carmelo?
DV: Carmelo is a wine region with more than 100 years of history. The most interesting thing about making wines in Carmelo is the challenge of being able to produce world class wines in a region where history is rewritten every day. Uruguay's atmosphere, wine and wine history is unique.
We are also fortunate to be a group of winemakers convinced of what we are doing and we want Carmelo to become a benchmark for Uruguay's wine. Being able to work together to achieve that goal is very rewarding.
AB: Carmelo is a popular destination for Argentines. What do you think is special about the area? And why does it attract people to spend time there?
DV: Carmelo has a historical link with Buenos Aires. Cobblestones from Carmelo were brought to Argentina to make the streets of our capital city. Then the link passed through the beaches and the river that joins us. We didn't really realise that during all this time Carmelo was making wines. Today, in the hands of the old wineries and new wineries, we are showing everyone who comes to visit that we have this wine culture and make great wines. Carmelo is indeed the closest wine region to Buenos Aires!
The response of Argentine visitors is very good. At first, they are surprised that there is a wine region with so much history so close to Buenos Aires. And then, they fall in love with our wines. And finally, they adopt Carmelo as their own making real connections with the great people in Carmelo.
BODEGA Y POSADA CAMPOTINTO
Colonia Estrella - Carmelo
www.campotinto.com