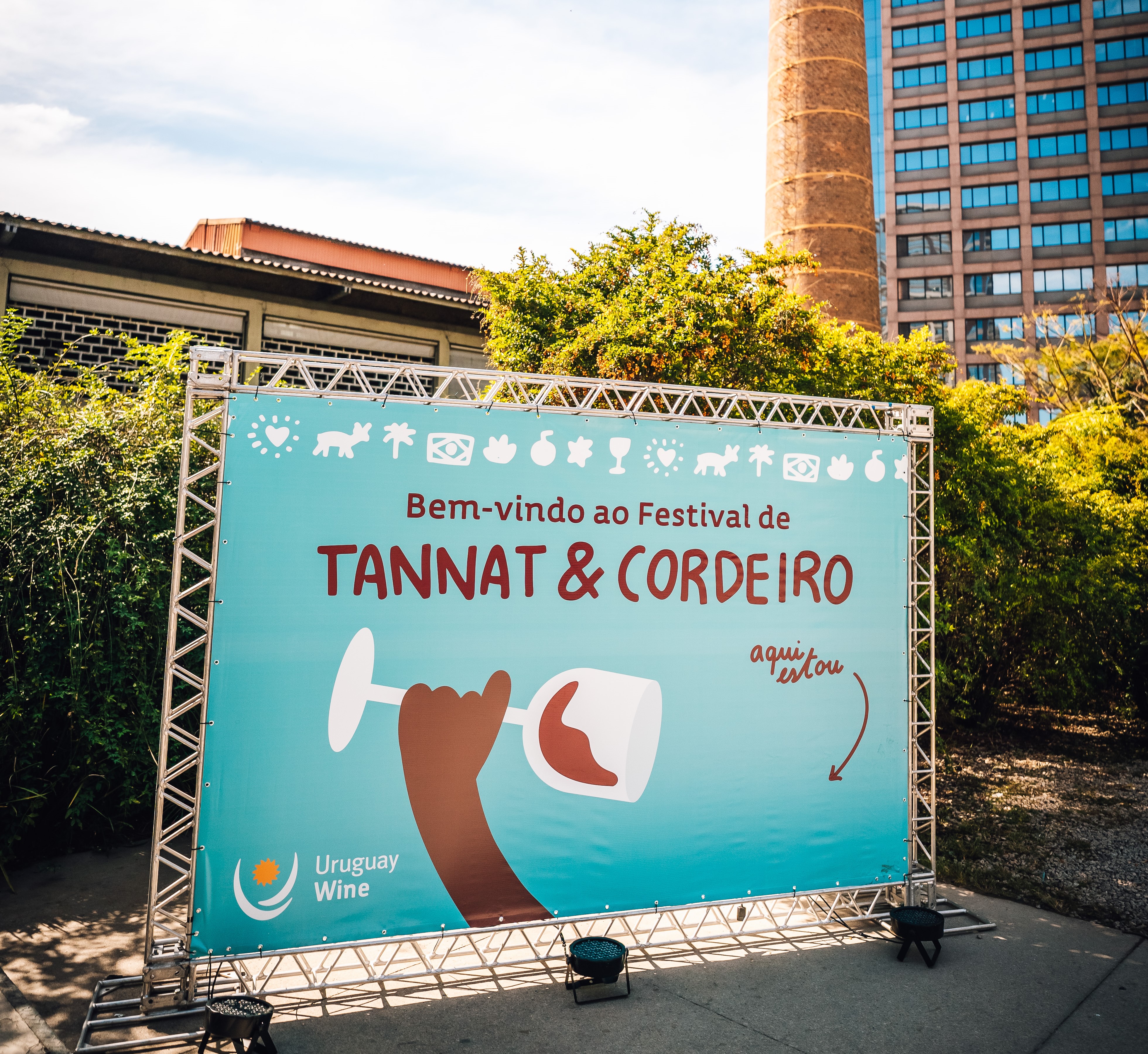 Tannat and Lamb Festival 2022
On May 28 in the city of São Paulo, Uruguay Wine held the 2022 Tannat and Lamb Festival.
The event took place in one of the historical heritage of São Paulo, Casa das Caldeiras. The place that today is a center for events, conventions and others received more than 400 people that Saturday.
The festival that presented part of the Uruguayan culture, began at 12 noon. Upon entering, the public received the wine and food menu as well as a presentation of Uruguay with its wine-growing areas, production, vines, etc.
In the main room were the 11 Uruguayan wineries with their wines where each person could freely taste all of them.
In the courtyard of Casa das Caldeiras was the food court, in charge of Flavor premium food. The menu offered was based on lamb in 6 different presentations: red wine risotto with grilled lamb, smoked lamb rib with cassava puree, lamb sandwich in strands with curd and pistachios, smoked lamb with buttered cassava and grilled vegetables with vegetable pan.
The call was a complete success, the public tasted lamb and Uruguayan wine; who wished to buy could do so directly to each warehouse in the place.
The 11 participating Uruguayan wineries: Alto de la Ballena, Bouza, Cerro del Toro, De Lucca, Juanicó Establishment, Deicas Family, Garzón, Montes Toscanini, Narbona, Pisano and Viña Progreso
The festival was quite an event in São Paulo, the public expressed that they are waiting for the next edition next year.