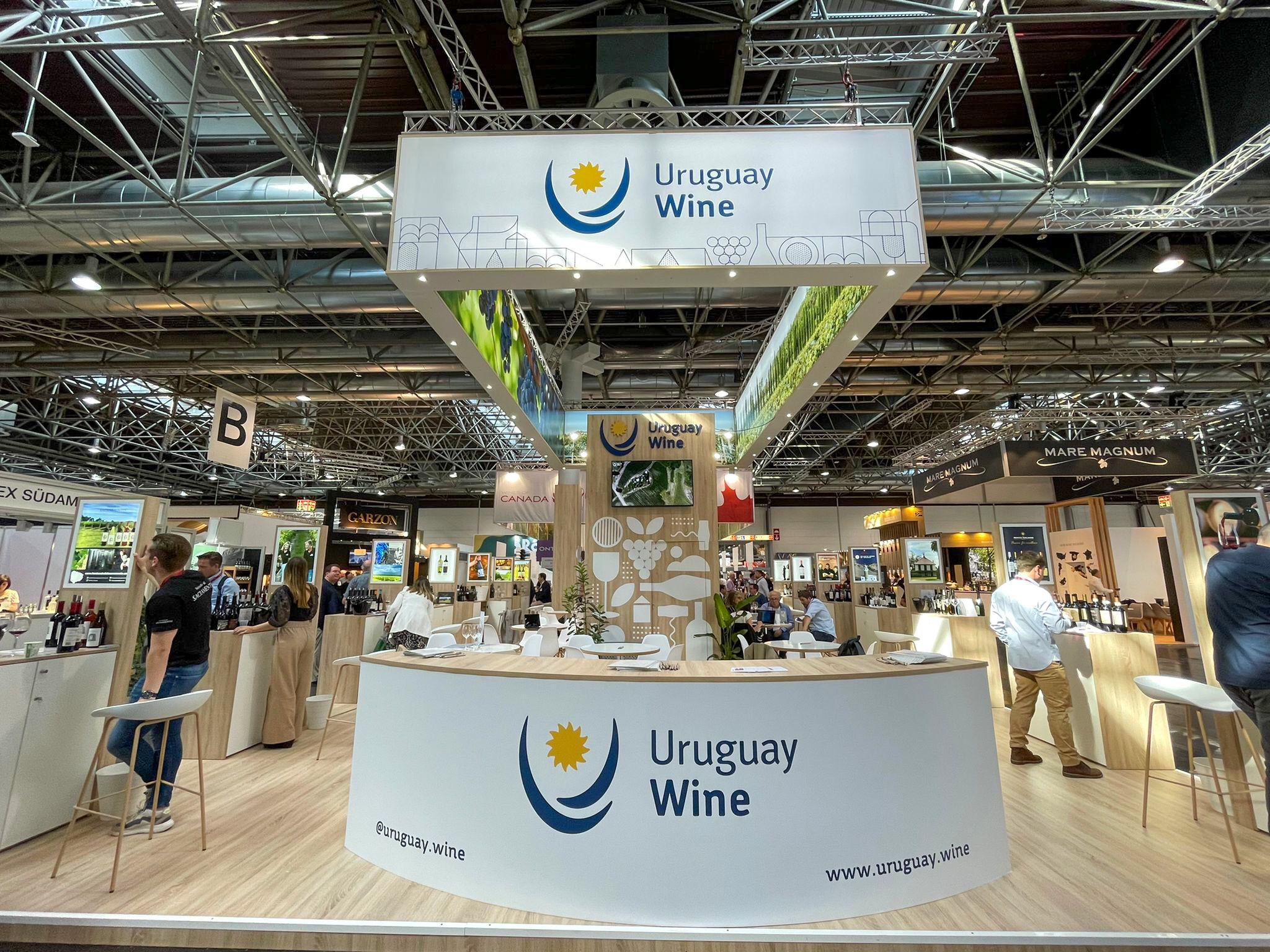 Prowein Trade Fair 2022
After almost 3 years of not being held due to the global pandemic, the most important wine fair in the world opened its doors this May 2022.
With 5,700 exhibitors from 62 countries and 38,000 visitors from 142 countries, Prowein 2022 was a complete success.
The fair took place in Dusseldorf, Germany; on May 15th, 16th and 17th.
Uruguay Wine was present with its stand where the following Uruguayan wineries participated: Hacienda del Sacramento, Bracco Bosca, El Capricho, Harwony, Proyecto Nakkal, Bodegas Carrau, Ariano Hnos, Bouza, Cerro Chapeu, Antigua Bodega, Giménez Méndez, Pisano, Familia Deicas , Juanico Establishment, Montes Toscanini and Familia Traversa.
Amanda Barnes The wine writer and influencer gave two masterclasses at the Uruguay Wine stand on the 15th and 16th calls:

"Explore the diversity of Uruguay's terroirs, varieties & producers."

"Dive deep into the incredible diversity of Uruguay's wines in this 30-minute masterclass and tasting with The South America Wine Guide author Amanda Barnes."

The participants of both got to know Uruguay, the diversity of its wines, its soil, producers and others. Closing each masterclass with a tasting of Uruguayan wines.
One more year, Uruguayan wines stand out in the most important fair of wines and spirits in the world!