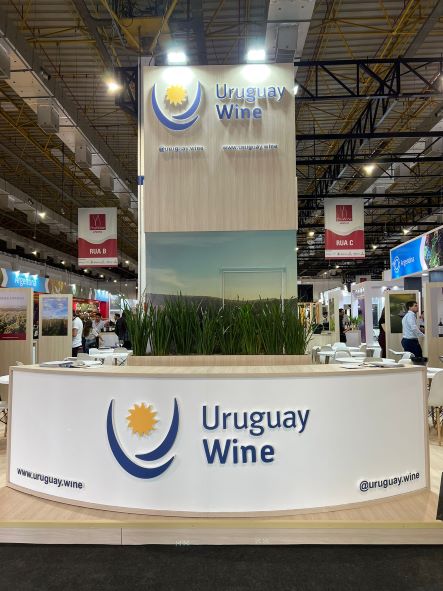 Prowein Sao Paulo 2022
From September 27 to 29, Uruguay Wine was present at the largest trade fair in Latin America, ProWine Sao Paulo, occupying a total of 140 m2 in two stands. 21 wineries attended with their own counter to present their wines.

With 4,000 visitors per day, Uruguayan wines were protagonists in the 3 days full of tastings, but, above all, meetings with the trade, press and wine lovers.

Participating wineries: Garzón, Traversa Family, Dardanelli, Cerro Chapeu, Los Cerros de San Juan, De Lucca, Toscanini, Antigua Bodega, Giménez Méndez, Artesana, Marichal, Cerro del Toro, Viña Progreso, Pisano, Pizzorno, Bracco Bosca, Deicas Family , Spinoglio, Montes Toscanini, Piccardo, H. Stagnari, Barras de Mahoma, Santa Rosa, Alto de la Ballena, Ariano, Castillo Viejo, Casa Grande, Casa Tannat.