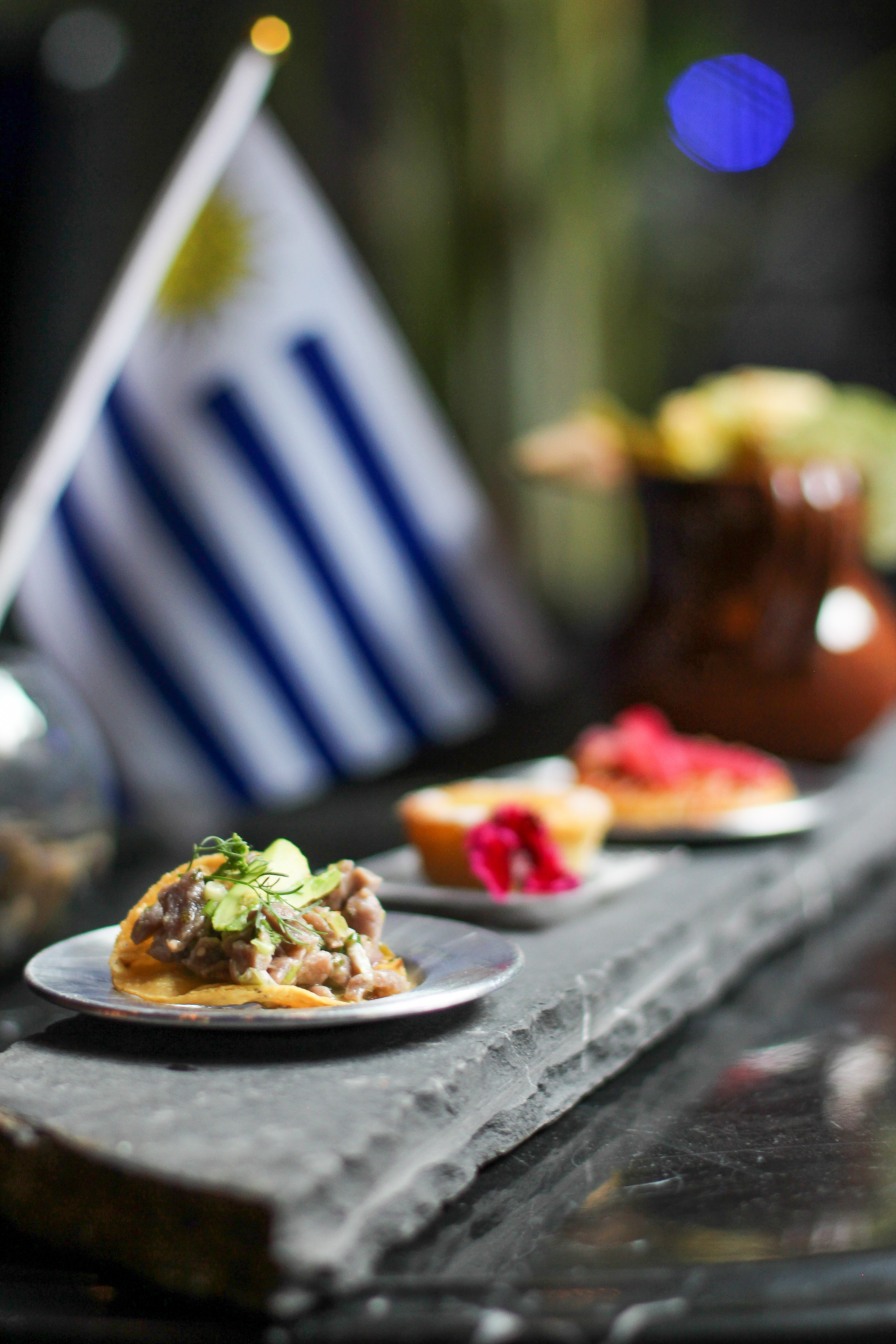 México Event 2021
On November 18 in Mexico City,  the "Fónico" restaurant (an emblematic building from 1900) an event was held in the Walkaround Tasting format, with the participation of the wineries: Antigua Bodega, Alto de la Ballena, Bodegas Carrau, Cerro del Toro, Juanicó Establishment, Garzón Winery and Montes Toscanini.
Along with Uruguayan wines, a Mexican food show cooking (carnitas tacos, mutton barbecue, beef tacos) was presented by the catering "Los Panchos Restaurant" famous for making the best carnitas in Mexico since 1945.
The Uruguayan food was also present (grilled meat preparations, goats) by the renowned chef Billy Maldonado of Fónico Restaurant.
The Uruguayan Ambassador to Mexico, Mr. Aníbal Cabral gave a warm welcome to everyone, giving way to the renowned sommelier and wine journalist; Mr. Andrés Amor who made a short presentation on Uruguay.
The guests tasted the Uruguayan wines with the producers, being able to know first-hand, the characteristics of the wines and the establishments.
The reception of the wines at the event was really successful, the guests praised the Uruguayan wines.