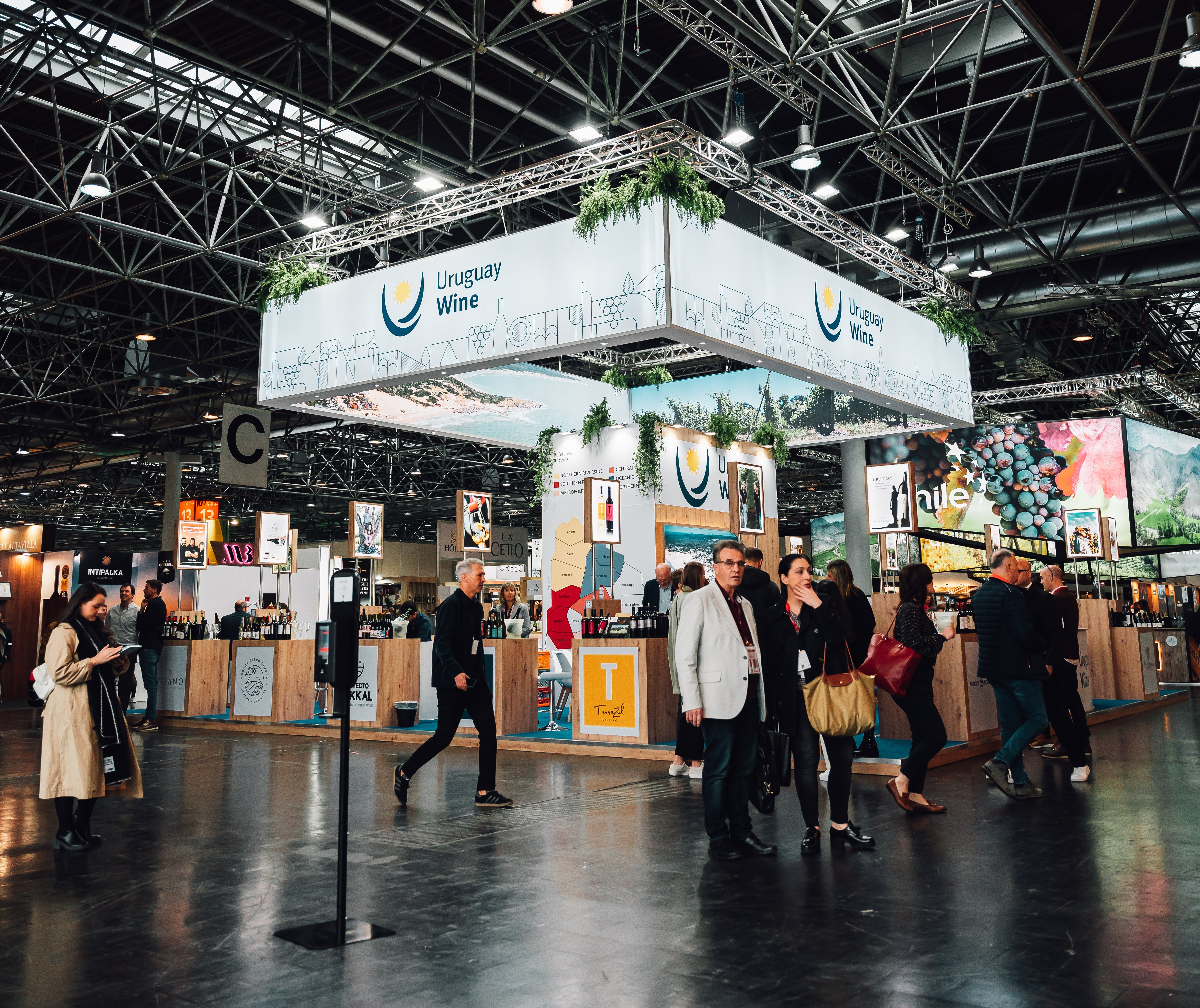 DESTACADA PARTICIPACIÓN DE URUGUAY EN PROWEIN 2023
Uruguay Wine participated in the ProWein 2023 fair, one of the most outstanding on the international agenda, which takes place annually in the city of Düsseldorf, Germany.
From March 19 to 21, the fair attracts all professionals from the world of wine and is positioned as the event with the greatest coverage in the international market. The attendance is around 6,000 exhibitors from 61 countries.
In the 2023 edition, Uruguay Wine was present with its 132-square-meter stand where 16 Uruguayan wineries participated: Antigua Bodega, Atlántica Gourmet, Bouza, Bracco Bosca, Cerro Chapeu, Cerro del Toro, Compañía Uruguaya de Vinos de Mar, Familia Deicas, Traversa Family, Giménez Méndez, Los Cerros de San Juan, Pisano, Pizzorno, Nakkal Project, Terrazul and Aurora Winery.
As an integral part of the INAVI delegation are the head of Foreign Trade, Martina Litta, and the organization's strategic advisor, Lautaro Pérez.
"The fair was very positive for Uruguay," said Martina Litta. "In addition to the scheduled meetings and pre-established contacts, the wineries were able to receive and perceive the interest of commercial agents from all over the world in national wines. There is a great and growing interest in Uruguay and its wines worldwide today, something that was definitely confirmed during these 3 days".
Among the meetings held by the Uruguayan delegation, the monopolies of Sweden, Iceland and Canada were included; in addition to the most important magazines in the world, such as Decanter, The Drink Business, Wine Enthusiast, Wine Spectator, ADEGA, Vertde Vin. In turn, the first day of the fair highlighted the presence of the Uruguayan consul in Hamburg, Mrs. Lilian Silveira.
"All the wineries were able to catch up with their importers from different continents, in addition to the European ones. Meetings were held with organizations with which we already cooperate at the national level, such as La Cité Du Vin, Vivino, Bottlebooks or the Master of Wine Institute", added the head of Foreign Trade.
The design of the Uruguay Wine stand sought to highlight the values of the brand and Uruguayan wine, highlighting the maritime influence of the country and the real contact with nature, which could be seen in the materials used, as well as in the images chosen, that showed something more than vineyards, grapes and wines, thus achieving a warm meeting space.
Click here: