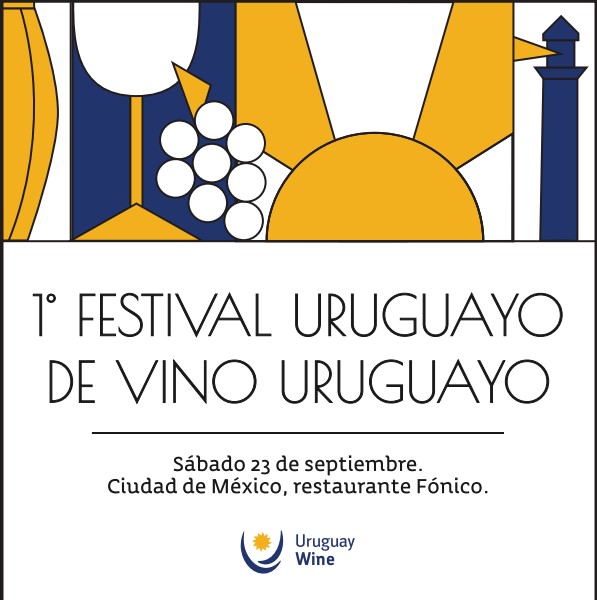 Uruguayan Wine Festival - México 2023
On September 23rd in Mexico City, the first edition of the Uruguayan Wine Festival took place in a walk-around tasting format, in the renowned Fónico restaurant in a building that is historical heritage of Mexico City.
On this occasion, 10 Uruguayan wineries offered tastings of their wines, available in the Mexican market and labels that are not yet present to the more than 140 attendees, including restaurants, chefs, sommeliers, importers, communicators, specialized press, market leaders and final consumer.
The Don Asado restaurant was in charge of delighting guests with its gastronomic offer, based on Uruguayan sandwiches (choripanes, empanadas, Olympic, Jesuit, and Mexican (hamburger, short rib taco, and esquites) directed by Fónico's chef: Billy Maldonado.
The Mexican public was not only able to enjoy an extensive tasting, but also had the opportunity to purchase these wines since there was wine sale on site.