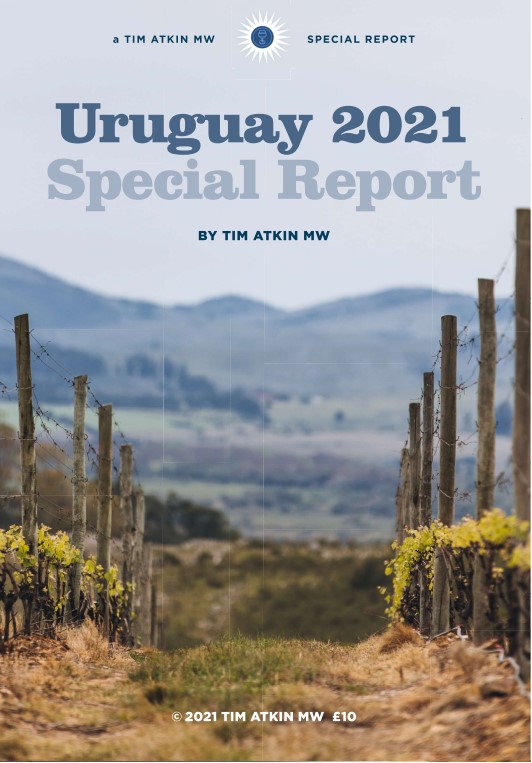 Tim Atkin Uruguay 2021 - Special Report
 "Uruguay is making the best wines in its history"
The British journalist and Master of Wine, Tim Atkin, published for the second consecutive year his special report on Uruguay, a complete study on Uruguayan viticulture, in which he highlights attributes such as the diversity of Uruguayan wines and the personality of some of its varieties. .
With the aim of continuing the promotion of national wines at an international level and the actions that are being carried out together with prominent figures, INAVI – Uruguay Wine sent more than 200 samples of Uruguayan wines to the English Master of Wine Tim Atkin , in order to know their considerations in this regard.
This year the tastings to carry out the report were carried out remotely. On the one hand, the expert tasted the wines in London, while in Uruguay, winemakers and producers from the participating wineries tasted at the same time. A total of 214 wines were evaluated, among which there were white, red, rosé, sparkling and fortified wines, from various wine regions of the country.
The efforts had the support of the Uruguayan sommelier Gabriela Zimmer, who was part of the wine tasting, also supporting MW Tim Atkin in preparing the final report.
In his report, the journalist presented a detailed study, not only of the history of wine in the country, but also of the characteristics of the climate, soil and varieties of grapes planted, with current data and important information to understand the importance of viticulture In uruguay.
In addition, wines with more than 90 points are presented in the report with a detailed tasting note. His perfect command of Spanish adds to the understanding of the idiosyncrasy of the Uruguayan people, which is reflected in his report and which arises as a result of the talks he had with national producers during his visit to the country.
Among his considerations, Atkin points out that Uruguay "is already making the best wines in its history, but I think we haven't seen it all yet." And he adds: "If the red wines impressed me more than ever for their greater commitment to balance and harmony instead of their aging in barrels, the whites were once again a revelation, especially those made with Albariño."
And he sentences: "the immediate task ahead of us is to tell more people about Uruguayan wine and put a glass in their hands."
Tim Atkin is a Master of Wine and English journalist with more than 35 years of experience and a strong international following. He currently writes for various trade publications such as Harpers, Decanter, The World of Fine Wine, Gourmet Traveler Wine and The Drinks Business, and is part (one of them) of Three Wine Men. He is co-chairman of the International Wine Challenge. He has his own website (www.timatkin.com) where he publishes reports by country or region of all wines tasted.