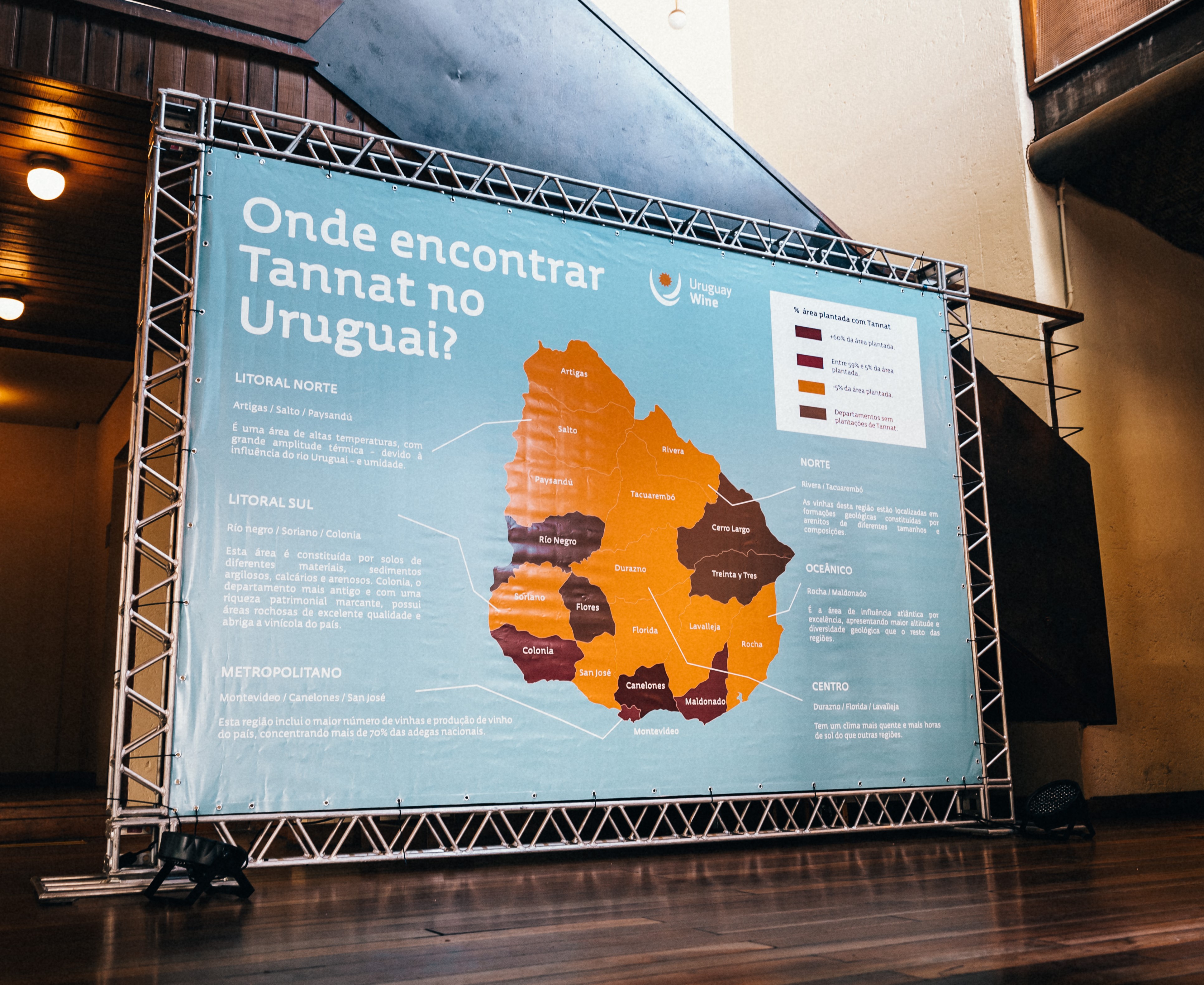 San Pablo Events 2022
In the city of San Pablo on May 26, Uruguay Wine held 3 events where Uruguayan wineries presented themselves to the press, trade, sommeliers and the specialized public in the world of wine.
The location chosen on this occasion was the renowned Praça São Lourenço restaurant, where at 12:00 a.m. a lunch was held for 12 people, influencers and specialized wine press.
The lunch menu featured Uruguayan lamb: the starter was a toasted quinoa salad with herbs and spiced curd, the main course was wood-fire braised lamb with potato mousseline and glazed carrots. The dessert that closed this wonderful lunch was a pavlova with mascarpone cream and fresh strawberries.
This excellent menu was paired with 15 Uruguayan wines.
In the afternoon, in the upper part of the restaurant, a masterclass was held for 30 people (among them sommeliers and specialized public), the presentation of Uruguay was given by Martina Litta, head of the foreign trade department of Uruguay Wine. Then gave way to the presentation of each winery and wine tasting.
At night, in the main hall of Praça São Lourenço, a walkaround was held where the wineries received more than 200 buyers, importers and most important sommeliers from São Paulo to taste and present their different wines.
The wineries participating in these events were: Alto de la Ballena, Antigua Bodega, Barras de Mahoma, Bouza, Bracco Bosca, Cerro Chapeu, Cerro del Toro, De Lucca, Juanicó Establishment, Deicas Family, Traversa Family, Garzón, Montes Toscanini, Narbona , Pisano and Viña Progreso.