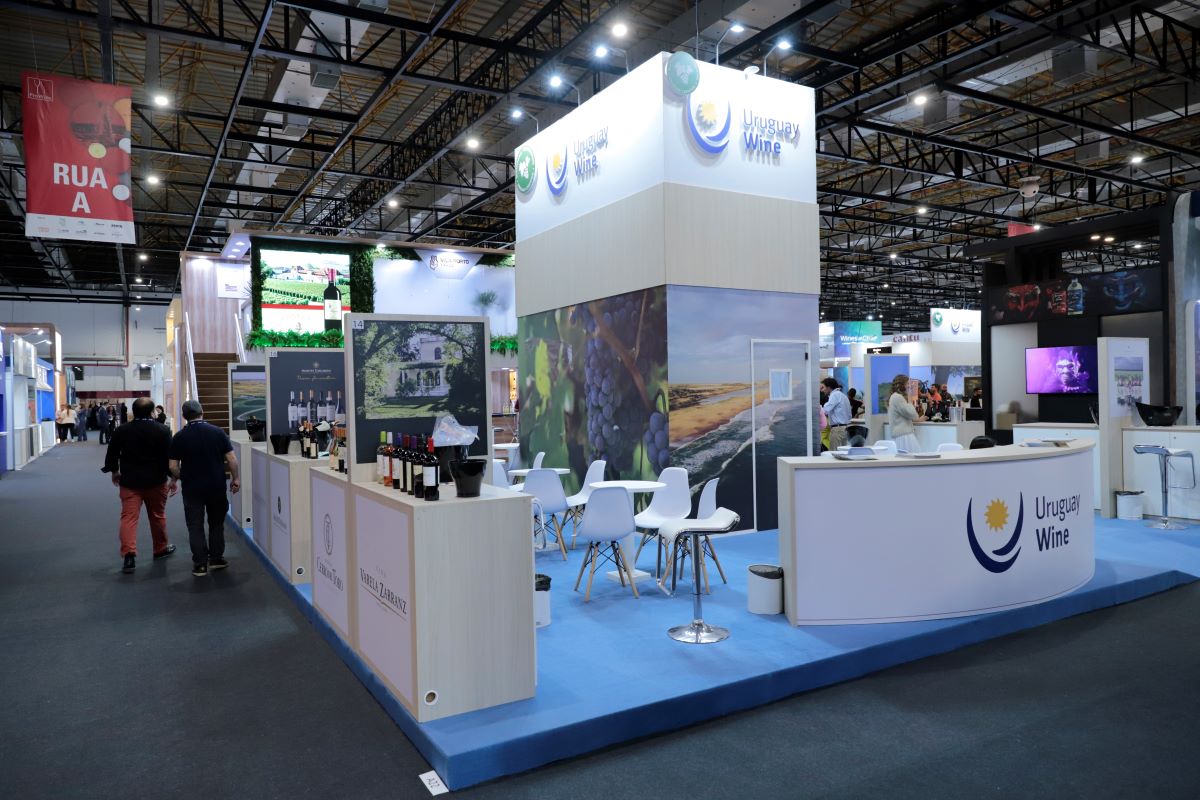 ProWine San Pablo 2023
From October 3rd to 5th, Uruguay Wine was present at the largest exhibition of the largest wine industry in América: ProWine Sao Paulo 2023.
The event brought together more than 1,000 brands from 25 countries, including products from unconventional markets such as Bulgaria, Greece, Israel, Lebanon, Moldova and Turkey.
During the 3 days it received more than 10,000 visitors where Uruguayan wines were the protagonists in these days full of tastings in their meeting with the trade, press and wine lovers.
In this fifth edition, the fair expanded its size and had a 32% larger commercial area, occupying a total of 15,000 m².
Uruguay Wine covered a total of 135 m², divided into 2 stands (90 m² and 45 m²) where 23 Uruguayan wineries participated.
Participating wineries: Familia Traversa, Dardanelli, Los Cerros de San Juan, Toscanini, Giménez Méndez, Cerro del Toro, Pizzorno, Spinoglio, Montes Toscanini, Piccardo, Barras de Mahoma, Alto de la Ballena, Ariano, Castillo Viejo, El Capricho, Casa Tannat, Varela Zarranz, Vinícola Aurora, Compañía Uruguaya de Vinos de Mar, Bodega Oceánica José Ignacio, Brisas, Viña Edén, Establecimiento Vicca.